OpenStack summit Tokyo anyone? I've been there and thought it was a very well organized event, in a nice location. Every minute together with peers seemed worth it to me. This said, let's talk about the actual sessions. I spent most of my time at the TripleO and Heat sessions, with a little detour on Magnum. Plus some booth crawling.
TripleO

Heat

Magnum

Who said installers?

RDO meetup
Now, what about the event? Well, as an ATC, I have two things to say about the event more in general. First, I'd really like the design summit to start on Tuesday. Simply put, there are so many sessions going on that it is impossible to join anything out of the most immediate interests. My thinking is that one more day could at least lower parallelism!
Another comment is, please make the keynotes a little less marketish. I know the circus runs on actual money but my feeling is that the keynotes, on both Tuesday and Wednesday, left some sessions go a little too far into the product marketing area when they were probably supposed to present an actual OpenStack use case.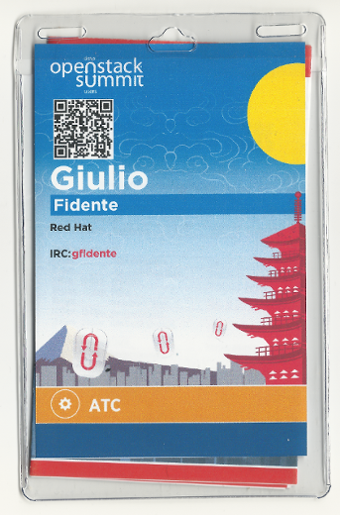 Last but not least, it was great to have some time to meet face to face peers and coworkers from all over the world. Including some who are not exactly peers, like Matt, to whom I ended up asking if he was a newcome to the TripleO project during dinner. I'm sure next time I will remember and do better.